Pandemic Intensifies Opioid Crisis, Deaths Double Across Nation

Pandemic Intensifies Opioid Crisis, Deaths Double Across Nation
By The ASRN Staff
As COVID-19 rages on across the nation, the opioid epidemic which was at a nadir in 2018, has intensified at an alarming rate. Over 28 States have reported almost double the number of deaths since COVID-19 began.
In what was to be a turning point for the epidemic, with the number of deaths reduced by one-third this year, COVID-19 has seen an increase in deaths from Milwaukee to Memphis, and Virginia to Western New York.
There are more people dying and getting turned away for treatment. COVID-19 seems to be exacerbating the opioid epidemic.
Kathleen Kane-Willis, a researcher with the Chicago Urban League who has studied the opioid epidemic for more than a decade, said, "This is going to make it so much worse", adding that real impact of COVID-19 on the opioid epidemic won't be known for some time.
"It's going to really wear on people, going to make them much more anxious and depressed, she said. "And getting thrown into poverty is such a stressor, and people do turn to substances to get them through the stress."
In a ProPublica study of Chicago, more than twice as many died or are suspected to have died from opioids in the first 5 months of 2020 in Cook County. There have been 924 confirmed or suspected overdose deaths compared to 461 over the same time period last year.
And much like COVID-19, blacks living in Chicago's west and south sides have been disproportionately affected.
"The pandemic has worsened the opioid crisis. More people are dying and fewer are getting treated."
Because of the pandemic and social isolating, more people are using it alone, which makes it less likely that in the event of an overdose, anyone is around to help them.
"They're alone and we're finding out too late", said Cheryll Moore, the director of the Erie County of Public Health Opioid Department. "Way too late, we hear long after they've passed away".
Adding to the problem, the mandates to reduce facility admissions due to COVID-19 and limit admissions to rehabilitation centers due to social distancing are reducing treatment options for addicts.
"Just the fact that I have to turn people away is killing me", said Avi Israel, the founder of the "Save the Michaels of the World".
The foundation was named after Avi's son Michael, who was addicted to opioids and took his life in 2011 after being turned away from a treatment facility. Israel founded the rehab center to prevent others from getting turned away for seeking treatment to addiction.
Demographics Changing
Before the pandemic the average victim was white, in his late 30's. Now authorities are seeking a spike in deaths from people in their 50's. Cheryll More said, "These are people who normally would be at work, not at home alone right now."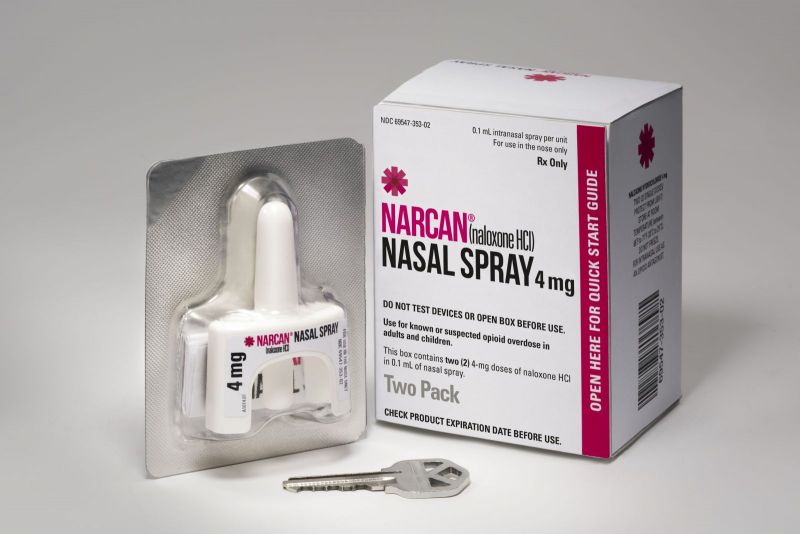 Rising Deaths From Loneliness, Hopelessness
Suicide, alcohol, and drug poisoning, along with alcoholic liver disease and cirrhosis, are often categorized as deaths of despair.
In 2018, fatalities exceeded 181,000, according to researchers at the Well Being Foundation that analysed CDC statistics.. They concluded that isolation, lack of access to health care, and inequalities in education, housing and income, were contributing factors.
They estimated that an additional 68,000 more could die due to Covid's impact on the health care system, lack of funding, access to treatment, and related alcohol abuse.
"Deaths of despair have been on the rise for the last decade, and in the context of COVID-19, deaths of despair should be seen as the epidemic within the pandemic."
U.S. Attorney Mike Dunavant in Memphis, Tennessee, hard hit by the Covid Opioid Epidemic said, "Social factors tied to the virus response have contributed to the increase of overdoses, including a sense of isolation from staying at home for an extended period, estrangement or separation from friends and family members."
"Job losses leading to financial problems, and a fear that drug treatment facilities are not open or available for those in addiction recovery," he continued.
"All of that has an effect on the mental health and the physical health of people," Dunavant said during the online news conference. "Unfortunately, what we know about addiction science, that does in fact drive demand for these substances up."
"Drug dealers are rising to meet that demand."
The sharp rise in deaths does not surprise Dr. Nora D. Volkow, director of the National Institute on Drug Abuse. Volkow said she has been very concerned about the effect of the new coronavirus on opioid users on a national scale.
Volkow said more people may be using opioids alone, preventing them from getting naloxone, an overdose reversal drug.
"If you are social distancing yourself and injecting by yourself, no one is going to observe that overdose and no one can deliver naloxone," Volkow said in a phone interview. "You are much more likely to die than if you were actually with someone else nearby that can help you."
References
Wisconsin Public Radio. "Milwaukee County on Pace for Record Number of Fatal Overdoses", Âlina Watson, Tueday, April 7, 2020.
Associated Press, "Drug Overdoses in Memphis Spike During Outbreak", Adrian Sainz, May 19, 2020.
WJLA 7. "Fatal Drug Overdoses Spike During Outbreak in Virginia, Northam Says", Don Parker, WJLA, May 25, 2020.
Investigative Post, "COVID-19 Cited in Spike of Opioid Overdoses". Ali Ingersol, May 21, 2020.
ProPublica, Illinois, "Overdose Deaths Have Skyrocketed in Chicago, and the Pandemic May Be Making It Worse", Melissa Sanchez and Duaa Eldeib, May 30, 2020.
Petterson, Steve et al. "Projected Deaths of Despair During the Coronavirus Recession," Well Being Trust. May 8, 2020.