Contemporary Management of Cardiovascular Disease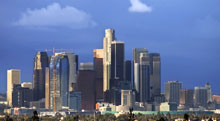 Contemporary Management of Cardiovascular Disease
Hosted By:
PIH Health Good Samaritan Hospital
E-mail:
Website
womenscvdla.com/
Location:
Omni Los Angeles Hotel
Los Angeles, CA
US
Date:
Starts: April 23, 2022 09:00 am to April 24, 2022 04:00 am
Contact Info:
Christina Economides, MD, MM, FSCAI
213-617-3300
This educational symposium will review the current epidemiology of cardiovascular disease in women and examine women-specific cardiovascular issues related to diagnosis and treatment. Cardiovascular disease more common in women will be discussed, including pulmonary arterial hypertension and ischemia without obstructive CAD. The management of cardiovascular complications during pregnancy will be reviewed. The current data and guidelines for lipids and diet will be discussed. State of the art therapies for structural heart disease, including aortic, mitral and tricuspid valves, with an emphasis on gender-specific outcomes, will be included. Gender differences related to atrial fibrillation, congestive heart failure and COVID-19 infection will be reviewed. Finally, the salient cardiovascular trials of 2019, 2020 and 2021 will be summarized with case-based presentations.
Pricing
$105 Nurse/Allied Health – Registration (March 24, 2022 or after)