Paid And Addiction Care In The ED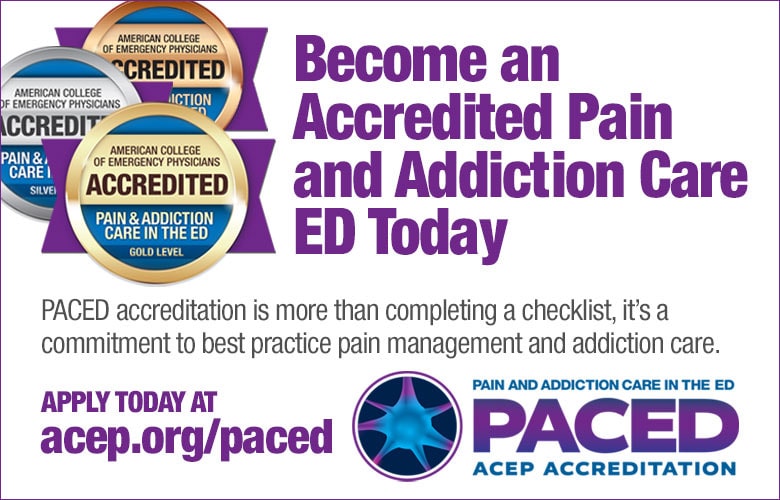 Paid And Addiction Care In The ED
Hosted By:
American College of Emergency Phyisicians
E-mail:
Website
Website: https://www.acep.org/paced/
Location:

Irving, TX
US
Date:
Starts: August 08, 2021 01:00 am to October 21, 2021 01:00 am
Contact Info:
Nicole Tidwell

More than 2 million Americans have become dependent on or abused prescription pain pills and street drugs. Emergency department clinicians are in a unique position to treat acute pain by providing optimal analgesia, educating patients, and combating the opioid epidemic. ACEP seeks to improve acute pain management for patients in the ED and recognizes the need for prompt, safe, and effective pain management. The primary aim of this program is to accelerate the transfer of knowledge about acute pain management and secure appropriate resources to care for patients.
Pricing