ACEP21 Scientific Assembly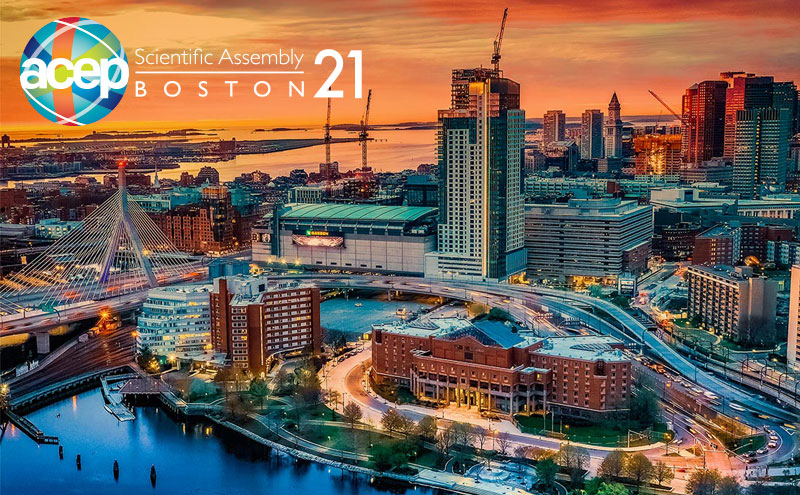 ACEP21 Scientific Assembly
Hosted By:
American College of Emergency Physicians
E-mail:
Website
https://www.acep.org/sa
Location:
Boston Convention and Exhibition Center
Boston, MA
US
Date:
Starts: October 26, 2021 10:00 am to October 28, 2021 06:00 am
Contact Info:
Katie Ellis
(800) 798-1822
We hope to all come together for ACEP21 in Boston October 25-28, 2021. We will continue to evaluate the COVID-19 pandemic and will share updates in the spring. Housing will open in the spring as well.
Pricing