By Talia Abbas
Nurses know a thing or two about comfortable footwear, which is why we went straight to the source to find the best shoes for nurses. Health care workers spend the majority of the day on their feet, so we reached out to medical professionals for recommendations on work shoes that are ~actually~ comfy and supportive to wear for hours on end. (Tennis shoes and white sneakers may look cute with a uniform, but a blister-induced limping certainly does not.)
Our experts have tried out many styles in pursuit of The One—the no-fail pair that can be slipped on with bleary eyes and still make you feel put-together for 12-hour shifts—and can say the picks below are a great place to start if you're new to the field or hoping to replace a worn-out pair for yourself or a loved one.
Whether you're in need of arch support, slip-resistant outsoles, or high-quality lace-ups with removable inserts, the options below reign supreme in the medical community. (Nothing spurs a heated debate quite like the durability and comfort level of clogs versus running shoes when clocking thousands of steps a day—or so we've learned.) Below, 11 of the best shoes for nurses to shop now.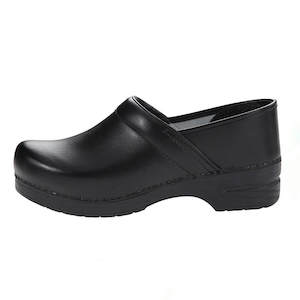 1. Dansko Professional Slip-Ons, $125
I am a big fan of clogs. This is a bit controversial because many people hate clogs, and the people who hate clogs are very vocal about it. Specifically, I wear the Dankso Professional clogs. I think they are comfortable and cute—another controversial opinion—although you do have to get used to the feel initially. They are the only shoes that prevent me from having low back pain. The other key to keeping your legs and feet from hurting is wearing compression socks, which are just as important as the shoes. Figs has some great, non-geriatric-looking varieties of compression socks. —Brittany Mize, R.N., FNP student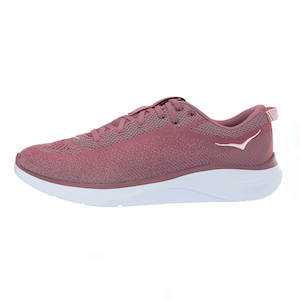 2. Hoka One One Hupana Flow Fitness Shoe, $115
My feet hurt when I'm standing for long shifts, but Hoka's shock-absorbing shoes make it feel like I'm walking on air. My colleagues recommended this model to me, and it does not disappoint. They're walking shoes, so the foam is less thick than Hoka's running styles, and after long hours of being on my feet, it doesn't feel like I'm wearing anything. The breathable mesh upper is also great for summer temps when it's super hot out. —Amanda Mangieri, R.N., BSN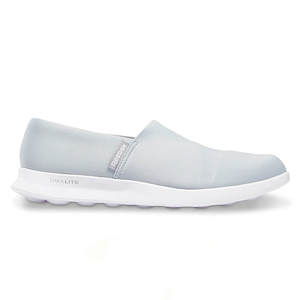 3. Reebok Women's Stroll DMX Lite Slip-On Walking Shoe, $49
I've never been a Dansko girl. I can't do heavy, clunky clogs for 13-plus hours. My favorite nurse shoes of all time are the Reebok Skyscape Harmony slip-ons, but they're no longer made. They come up on an Amazon search, but they never seem to be in stock. I haven't tried the new version yet [pictured], but I would definitely vouch for them because Reebok makes such comfortable shoes! They're very lightweight and supportive—the kind of shoes that you can wear while on your feet for 14 hours and somehow still be completely comfortable. They're honestly incredible, and I know several other nurses who also owned and wore out their Skyscape Harmony slip-ons. They singlehandedly saved my feet during long shifts. All hail Reebok! —Toria Mirza, R.N.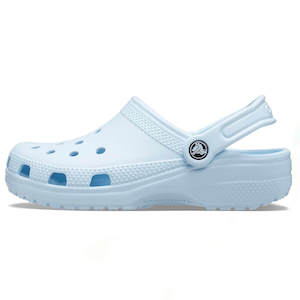 4. Crocs Women Classic Clog, $28
As a medical student, I prefer wearing nursing clogs or Crocs for long days at the hospital. They provide a ton of comfort and are easy to slip on and off. They're wide enough for my toes to feel free, which is an extra plus for people who have flat feet or wide footbeds like myself. I like the traditional style with holes best for breathability—and if you're feeling fashionable, you can always go crazy with the colors. And they're made of plastic, which makes them stain-resistant! —Heba Haider, final-year medical student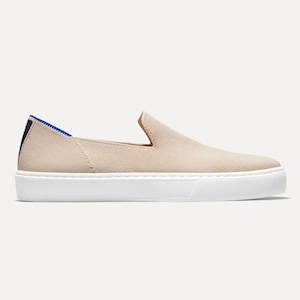 5. Rothy's The Sneaker, $125
The soft fabric of this Rothy's pair makes it a flexible shoe that is especially comfortable. I like the round toe box of this style since it allows space for the toes—as opposed to other styles that are narrower and cause the toes to cram excessively. —Leada Malek, P.T., DPT, CSCS, and SCS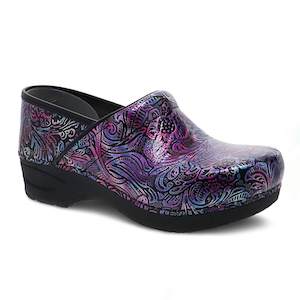 6. Dansko Women's XP 2.0 Clogs, $84
I've been wearing Dansko Professional Clogs for the past several years now, and my feet couldn't be happier! I love the roomy forefoot, heel lift, and rocker-bottom sole, which helps alleviate stress and strain on the foot. The overall stiffness of the shoe is surprisingly comfortable and has helped resolve my knee pain and plantar fasciitis. —Chanel Perkins, DPM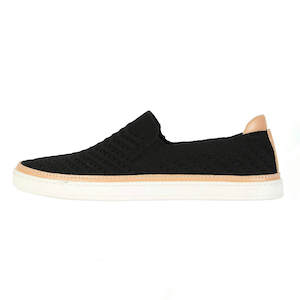 7. UGG Sammy Chevron Sneakers, $60
My go-to work shoes are Ugg's slip-on sneakers. I love them because they're super comfortable—and I can easily slide into them in the early morning. —Nour Chams, M.D., internal medicine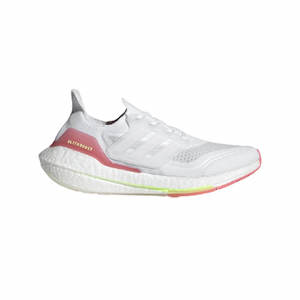 8. Adidas Ultraboost 21 Shoes, $180
Nurses know that even the best pair of shoes are still damage-control against the inevitable. We're on our feet for 12-plus hours, sometimes missing lunch. We need shoes that are reliable, durable, and hopefully slightly cute. The Adidas Ultraboost are my mainstays after five years in a busy pediatric ICU. The socklike fit is my favorite feature, and the mid-sole base is somehow both energizing and supportive. I'll always want a new pair of these. Hoka's are the newest and trendiest addition, but the extra cushion [of the Ultraboosts] has made a noticeable difference in reducing my lower-back and heel pain at the end of the day. Invest in your feet! —Carol Pardue, R.N., BSN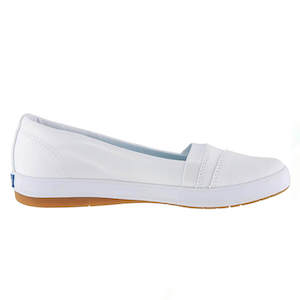 9. Keds Carmel Twill Slip-Ons, $45

I absolutely love the cushioned sole on these shoes. They provide a soft bed for your foot to help with long hours of standing, and the shoes are light and flexible. Both these [and the Rothy's] are better for feet on the narrow side and those that don't have issues with plantar fasciitis, because of the relatively flat sole. If arch or heel pain is an issue, adding an insert (or orthotic) can help as well. You may need to size up a half-size, but even an OTC insert for a little extra support could go a long way if you need it. —L.M.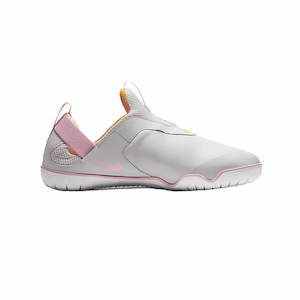 10. Nike Air Zoom Pulse Nurse's Shoe, $120
These Nikes give a new definition to the term work shoes. They're sleek yet still functional for the health care worker, plus easy to clean and laceless—no worrying about untied shoelaces during a long shift. —Courtney Glenna, R.N.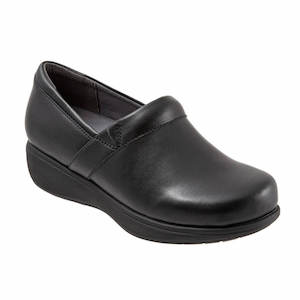 11. Softwalk Meredith Sport Clog, $100
Another work shoe favorite of mine is Softwalk's Meredith Sport Clogs. They don't slide on as effortlessly as my Danskos, but once I have them on, I feel like I'm walking on clouds since there's so much insole cushioning! The rubber soles are nonslip, which is a bonus safety feature when working in any health care setting, and the leather clogs are easily cleaned with a bleach wipe when necessary. —C.P.