Spotlight Essential Elements
Dylan Latif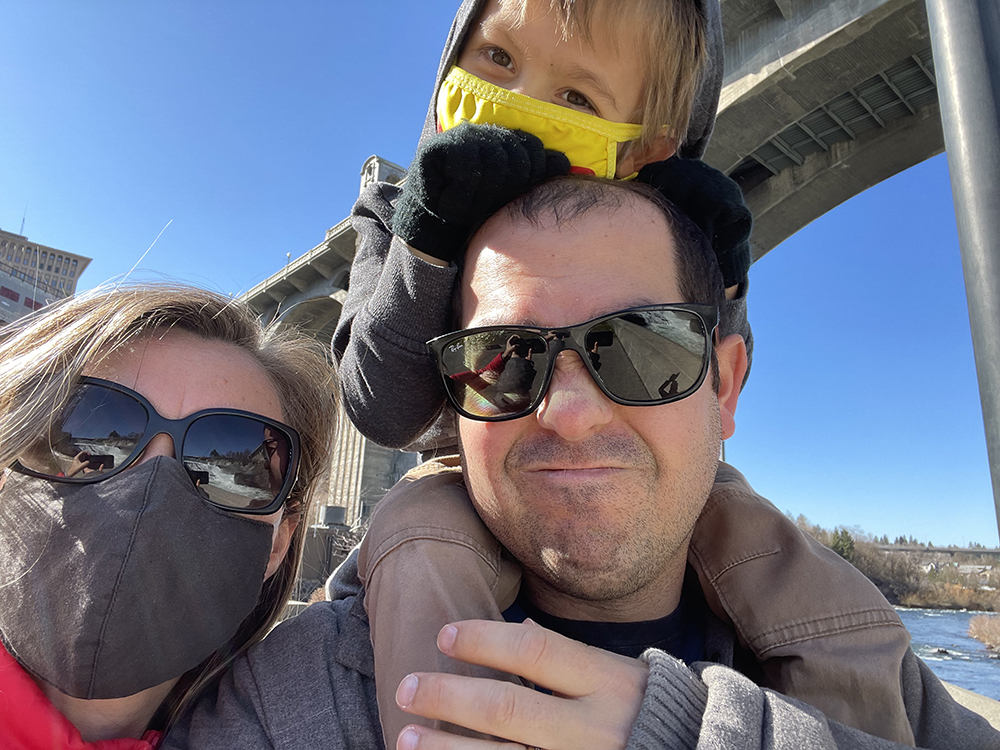 Employer: Aya Travel Nursing
Years of Experience: 7
Your specialization: ER
Do you have direct patient contact? Yes
Tell us about yourself
My whole career, so far, from the beginning to where I am now has been extremely moving, surprising and unbelievably gratifying. As I write this now I'm in Alaska looking at majestic white mountains reflecting on the last 7 years of my life. It's hard for me to pinpoint one aspect of my career because I have had a very eventful career in such a short time.
It all started with me wanting to go into nursing because my grandmother was a nurse and she was the most hard working humble straight forward person I have ever met. She taught me through her actions that actions speak louder than words. She didn't have to tell you she was awesome others went out of there way to let you know how amazing she was. Seeing this made me want to emulate her actions. To work hard through action and not words.
I was born and raised on Kauai a small island in Hawaii. I graduated from Kauai Community College and after was accepted into a new graduate medical/telemetry position in Florida. I always wanted to be an emergency room nurse but knew to be a good ER nurse I needed to earn my way there.
After becoming proficient in med/tele I was hired at a level 1 trauma center and received my ER training at a very large teaching hospital. The nurse who trained me reminded me of my grandmother and to this day is the best nurse I have ever met. She gave me the confidence, skills, and foundation that I still utilize to this day. I was so lucky to have such an amazing person train me right. It was a good thing I was trained right because six months into being an ER nurse the Pulse Night Club shooting occurred and we were the Level 1 trauma center right down the road. Now there is no amount of training that can prepare you for such an event but the foundations that had been laid by my preceptor allowed me to be the best I could possibly be. In such evil good must prevail. I could not have been more proud of the team I was part of that night and the good that we did in the face of such evil.
After such an event and honing my ER skills and the birth of my son we decided to do travel nursing. At 2 months old we drove from Florida to California for my first assignment. From here me and my family went on our adventure working in California, Nevada, Hawaii and then finally settling down in Oregon.
Then COVID-19 happened. I watched in horror what was happening in New York and all I could think of was my team on the night of the Pulse Nightclub shooting and how exhausted we were after that. But for us it was one night but for them it was day in and day out with what seemed to be no end in sight. I sympathized with them and, at the time, the hospital I was at was not busy at all. With my prior travel experience I decided the right thing to do, actions louder than words, was to go to New York. I told my wife I was quitting my job and going to New York to help and that they would stay behind in Oregon and I would be back in 2 months. She agreed and gave me the strength and confidence to do what I believed was right.
Going to New York during the peak of infections with no vaccine and not much information on what was going on was terrifying after the event. But those thoughts never happened until later on when I was back. It was a calling and a confidence in my self that was taught by my grandmother and preceptor that gave me the courage to do what was right and needed of me if only to go there and give those hardworking nurses a break. I went to help the people but mostly I wanted to help those who were selflessly helping others. From New York I have since helped in other COVID-19 hotspots in California, Arizona, Oregon, and now Alaska. Always seeming to end up during the peak of cases in each place.
I still, almost 2 years later, am honored to walk into these medical facilities and give those hard working women and men a well deserved break. They appreciate it as well and welcome me with open arms to their struggle. Through actions I show I am there to help and that others care, that their battle is our battle and I am here to help.
After reading now you may understand why I have had such an eventful career in such a short time. After reflection I also understand the eventful career that I have had and wonder what now?
Tell us about your career goals.
Where do you see yourself in 5 years?
After reflection of my life I would like to take my combined experience and be a part time clinical instructor to help mold the next generation of nurses as others have done for me.
Who do you want to work for in the future?
I would like to work part time as a clinical instructor and part time as a Nurse.
What else would you like to tell us?
Thank you for allowing me to tell my story. I have never written about myself before and rarely tell people about my experiences but it was very therapeutic to do so and reflect. If I did not join your journal I don't think I would have sat down and reflected on my experiences.